Midnight Madness is a wrap! Coach Buck and Coach Richmond are so excited about the 2022 NTCHS volleyball season!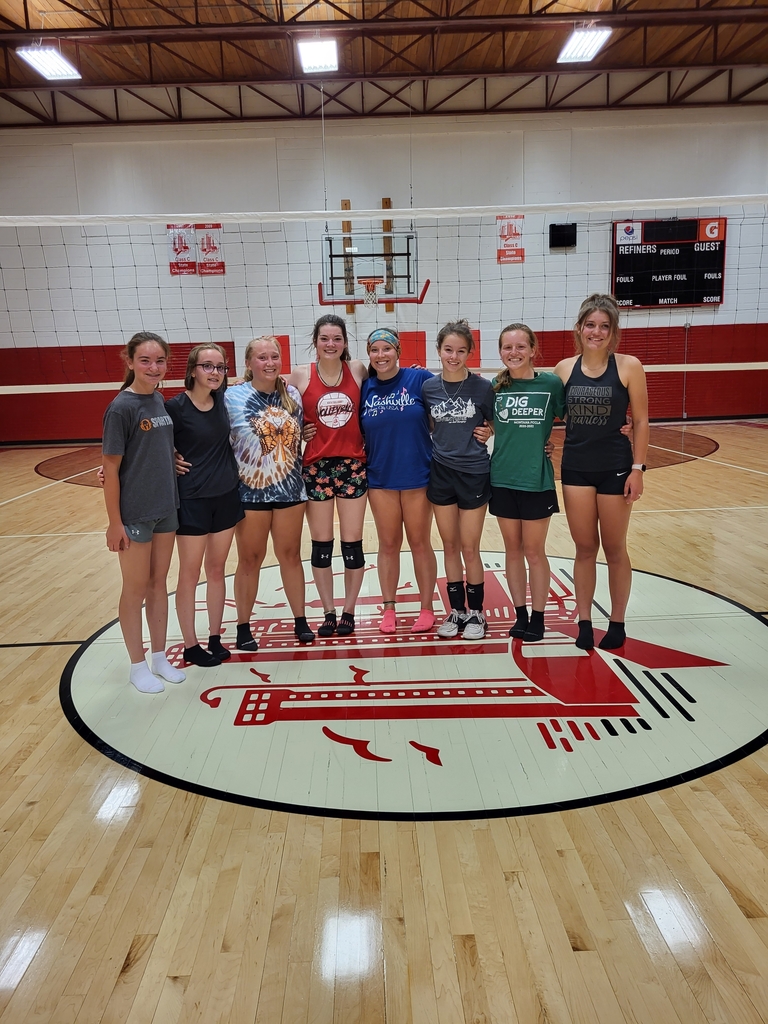 Surplus Sale Sunburst Schools will be holding a surplus sale on Thursday, August 11, 2022, from 8am-noon at North Toole County High School located at 414 3rd Street South in Sunburst, Montana.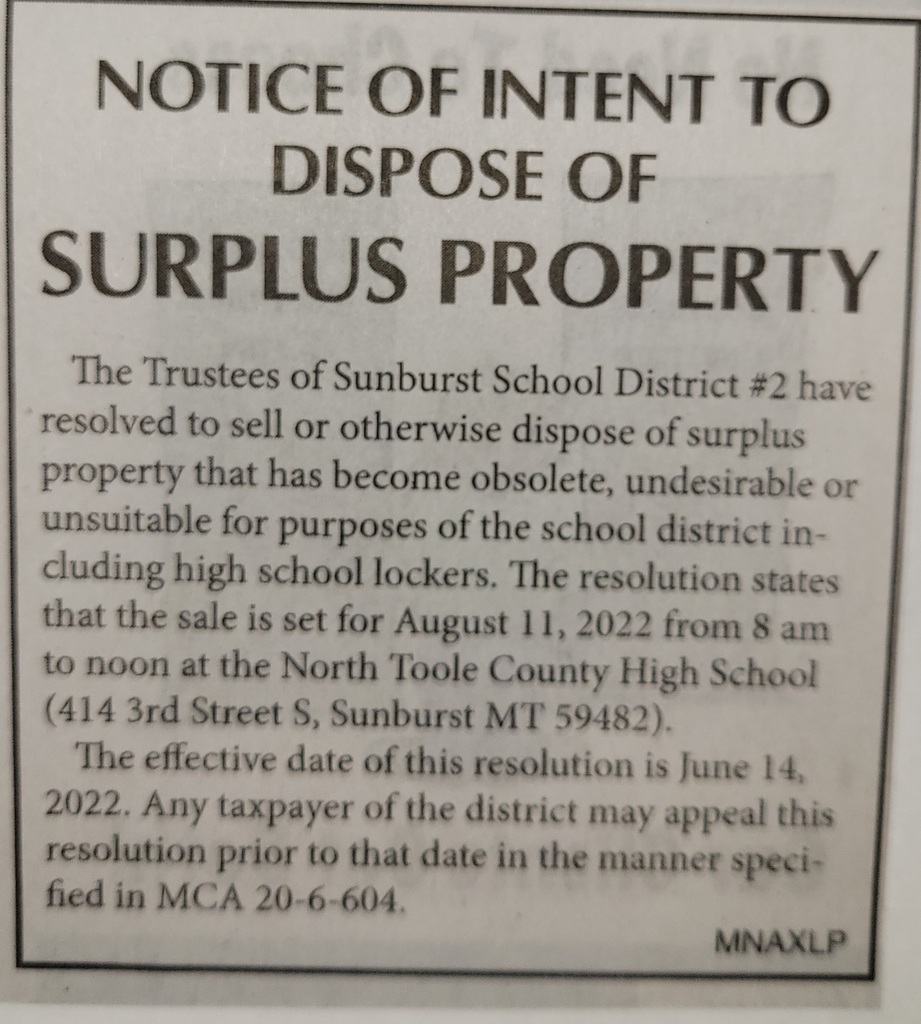 Booster Club Meeting The Booster Club will be meeting on Wednesday, Aug. 10, at 7pm in the NTC library. All folks are invited to attend. Booster club supports all extracurricular activities for Wildcat and Refiner athletes. All parents and community members are welcome and encouraged to come join in and support all student-athletes.

JH & HS Registration Registration for students entering 7th-12th grade will be as follows: Wed., Aug. 17: Students entering 7th-9th grade should plan to register at the NTC Auditorium from 4-7pm. Thurs., Aug. 18: Students entering 10th-12th grade should plan to register at the NTC Auditorium from 4-7pm This registration time helps make sure students are scheduled for classes, receive their locker assignments, fill out appropriate school paperwork and forms, pay for lunch and athletic fees, etc. Students MUST be accompanied by a parent!

Fall Sports Information! All practices for athletes in 9th-12th grade begin this Friday, August 12! There are three things to remember before practice starts: 1. All students must get an athletic physical. No student will be allowed to practice until they have turned in their physical form. The MHSA physical form can be found on our school website under the athletic tab. 2. Each student will need to pay the $25 activity fee per student, either cash or check, to the school. This fee allows your student to get in to every Sunburst home game all year and it helps pay for referees, sports equipment, as well as district and tournament fees. The adult all season pass is $50 per adult or $125 per family. 3. Parents should plan to attend parent meetings for each participating student. At these meetings, parents will need to fill out and sign concussion forms and athletic handbook agreements. High School Schedule: On Friday, August 12th the high school cross country, football and volleyball teams will begin their first fall practice. · HS Volleyball – Coach Richmond will start practice @ Midnight August 12, with a practice & gym sleepover (check Volleyball letter that is being mailed to all girls for details). · HS Cross Country – Coach Nix will meet at 7am outside the gym doors to stretch and run. · HS Football – Coach Bye's first practice starts @ 6:15am to 9:15am (with a 30 minute break @8am). Parent/Student Meeting at 5:30pm on Wednesday August 17th in the concessions area outside the gym to collect physicals, get concussion forms started, and to answer any questions about policies. Junior High Schedule: · JH Football – Coach Samsal's first practice is Monday August 15th @6:00 am (Parent meeting August 8 – 7pm @ Elem Gym) · JH Volleyball – Coach Hauschulz will start Monday August 15 @ 5:30pm – 7:30pm (Parent meeting August 18th – 7:45pm @ Elem Gym) · 7th & 8th grade Cross Country – Coach Ehlers will start running Thursday August 25th after school Please contact HS Athletic Director Jeff Nix or JH Athletic Director Shayle Ehlers if you have questions about the fall sports seasons.

School Year Information The 2022-2023 school year will begin on Wednesday, August 24, 2022. Please see the school website for further information on supply lists if you want to download a pdf copy, etc. School supply lists for the elementary and junior high/high school are below.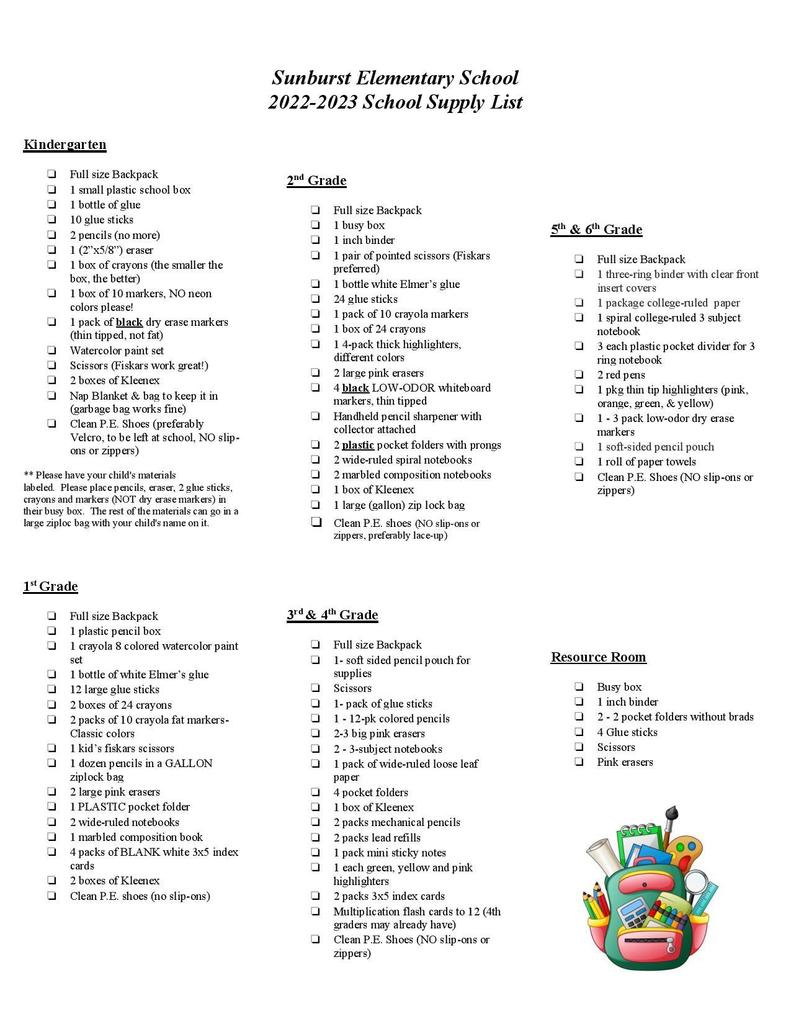 Sunburst Sunburst Basketball Tourney Please come by the high school gym (and a few games at the elementary) to watch some summer basketball and support our local athletes. The Refiner boys will play at 9am, 11am, and 5pm (HS gym)) and the Refiner ladies take the court at 10am and 2pm (HS gym). Concessions are available. The cost of admission is $5 for adults, $4 for students, and free for seniors and Pre-K children. Special thanks to Coach Nate Aschim for making this event happen for our kids!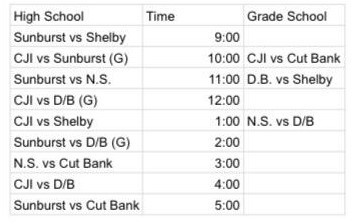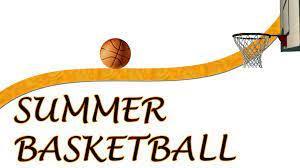 Basketball Camp 2022 MSU-Northern Women's Basketball Coach Chris Mouat, his assistant coach, and a few Lady Skylights came to Sunburst to put on a basketball camp for students entering Kindergarten-12th grade. These skills camps are wonderful opportunities for our students to learn more about the game of basketball and have a great time! Specail thanks to Coach Nate Aschim for all of his time and dedication to coordinate, organize, and make this camp happen!

Basketball Camp There is still time for your child to come to basketball camp! Camp is June 6-8, 2022 at the NTCHS gym! Please contact Coach Aschim if you have any questions!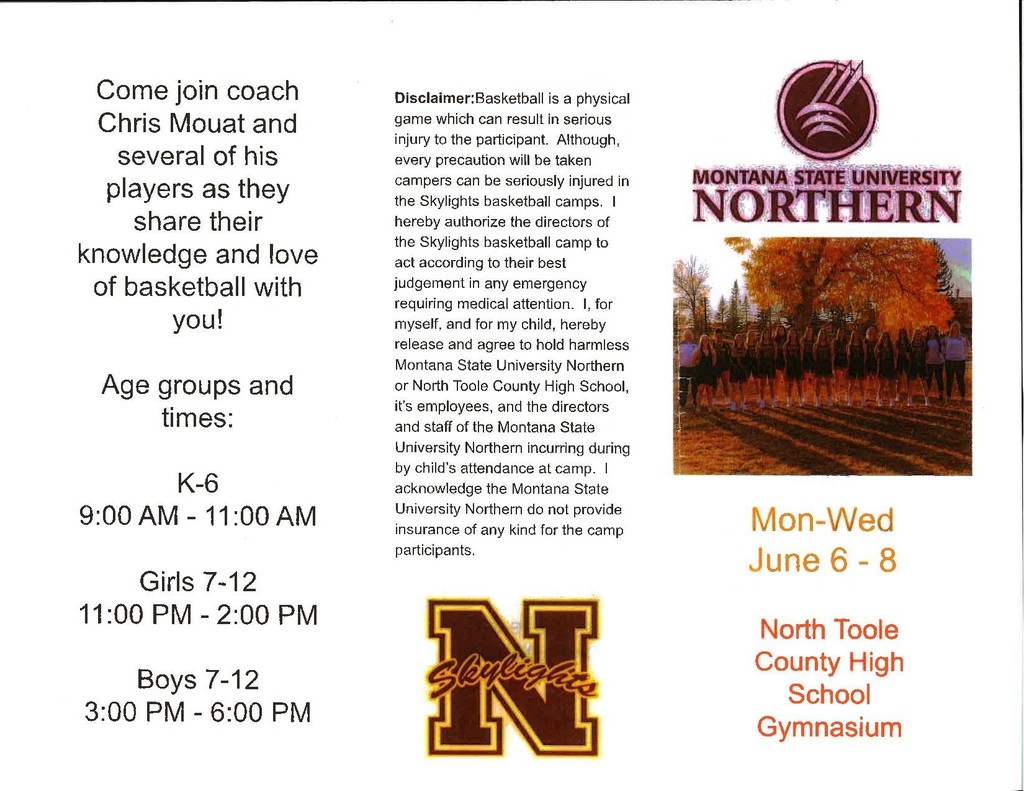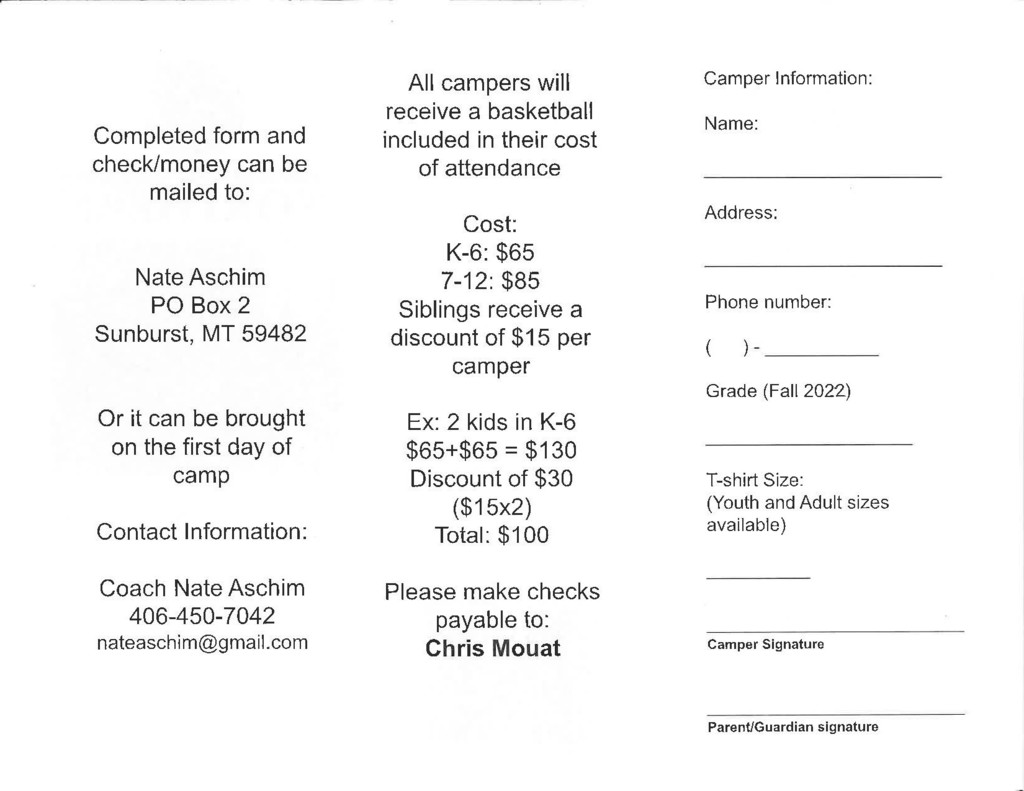 State Track 2022 Congrats to Claire Bucklin who placed 2nd in the 100 meter hurdles (school record) and 2nd in the 300 hurdles. Congats to Nikki Nau who placed 5th in the 3200 meter run. Great job Lady Refiners!


Last Day of School! Sunburst Schools last day of school will be Friday, May 27, 2022! All classes will have a noon dismissal with buses running at that time! The staff at Sunburst Schools wishes everyone a happy, safe, and fun summer break! Classes for the 2022-2023 school year will begin on Wednesday, August 24, 2022!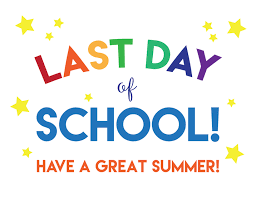 8th Grade Promotion Promotional ceremonies for Sunburst Junior High 8th graders will be held this evening in the NTC Auditorium at 7pm. Everyone is invited to come and celebrate the 8th grade class's achievements! Cake and punch will follow. The promotional ceremony will be streamed via our school's Facebook page.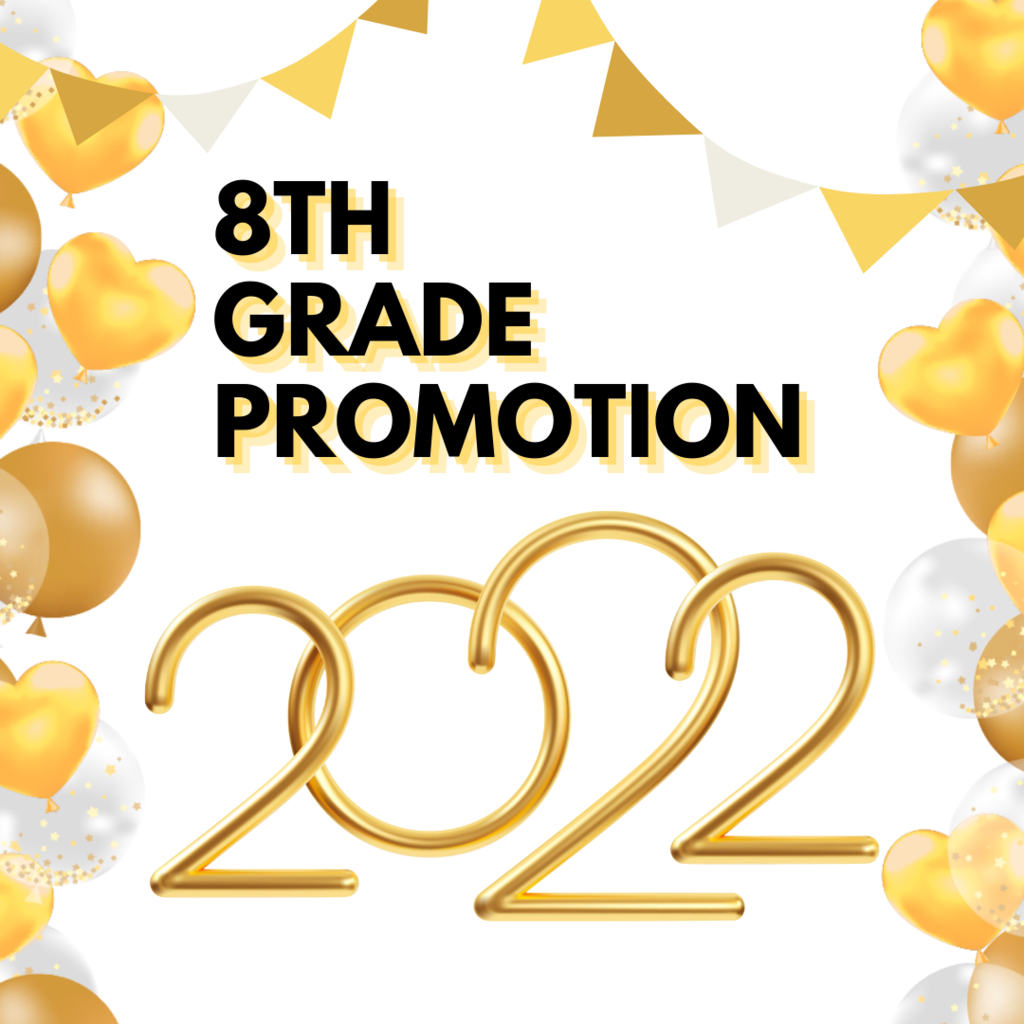 Basketball Camp Reminder Please consider signing your child up for basketball camp! It is a great opportunity to learn the game and have fun! If you have questions, please contact Coach Aschim!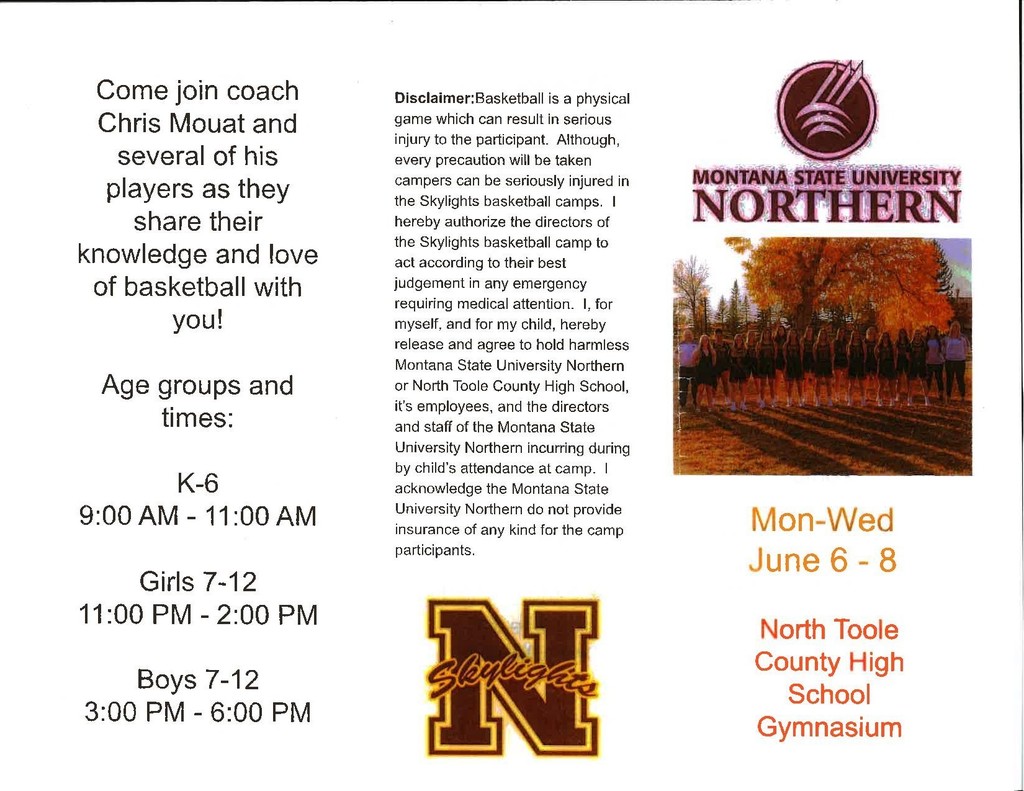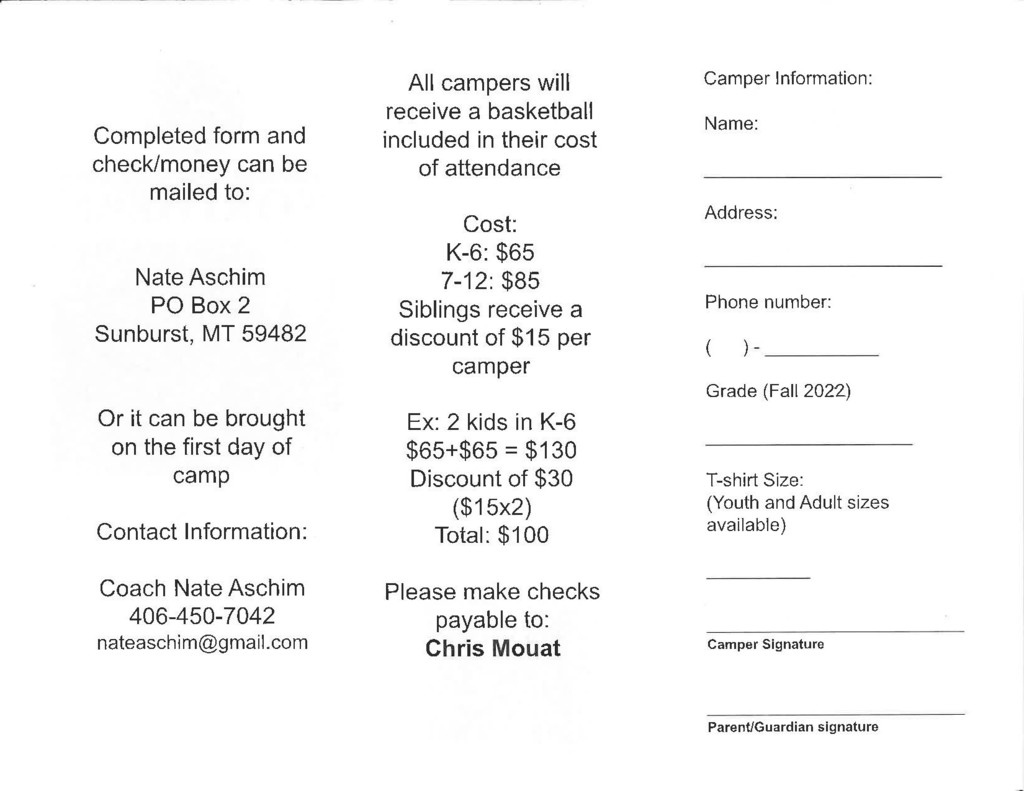 4th, 5th, and 6th grade students spent all morning south of town in search of fossils. We found a lot of marine fossils, such as ammonites and baculites, as well as some beautiful quartz and mica rocks!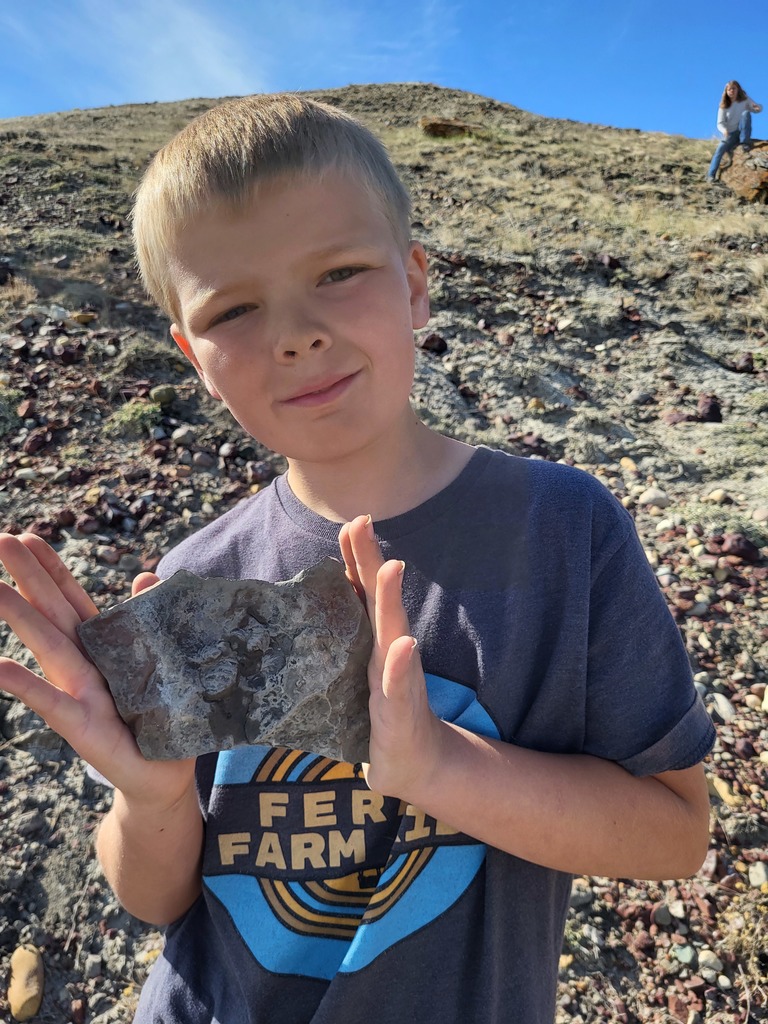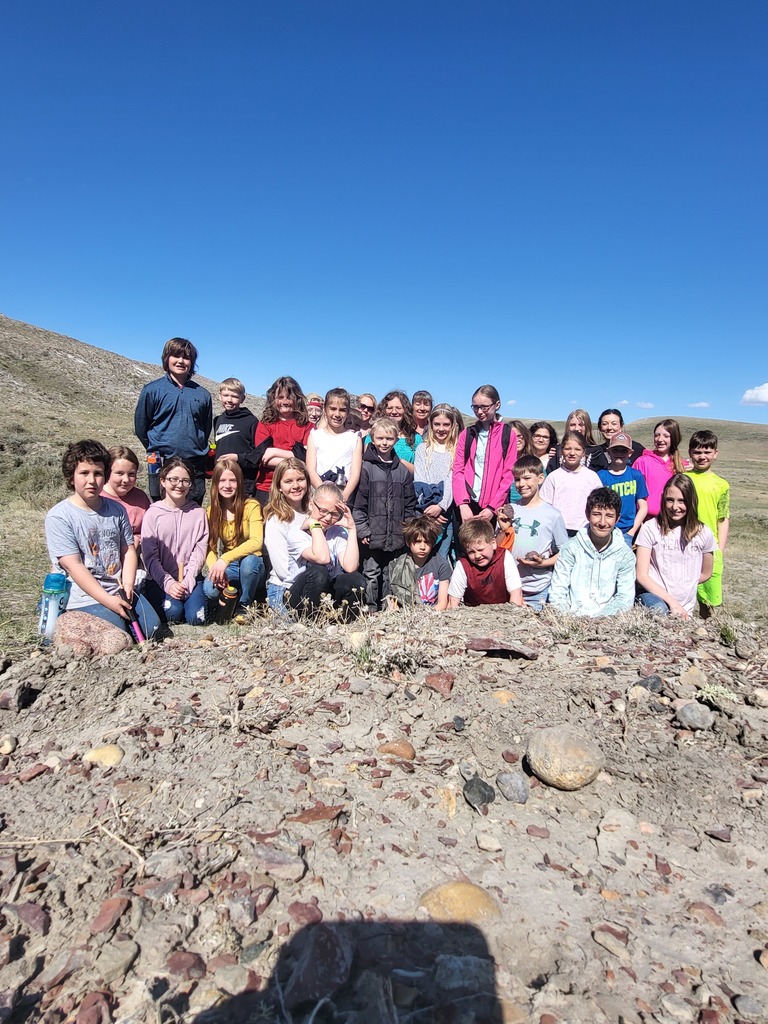 4th, 5th, and 6th grade students spent all morning south of town in search of fossils. We found a lot of marine fossils, such as ammonites and baculites, as well as some beautiful quartz and mica rocks!

The 5th/6th, led by Mrs. Chilton, painted a variety of rocks that they placed out during town clean up yesterday.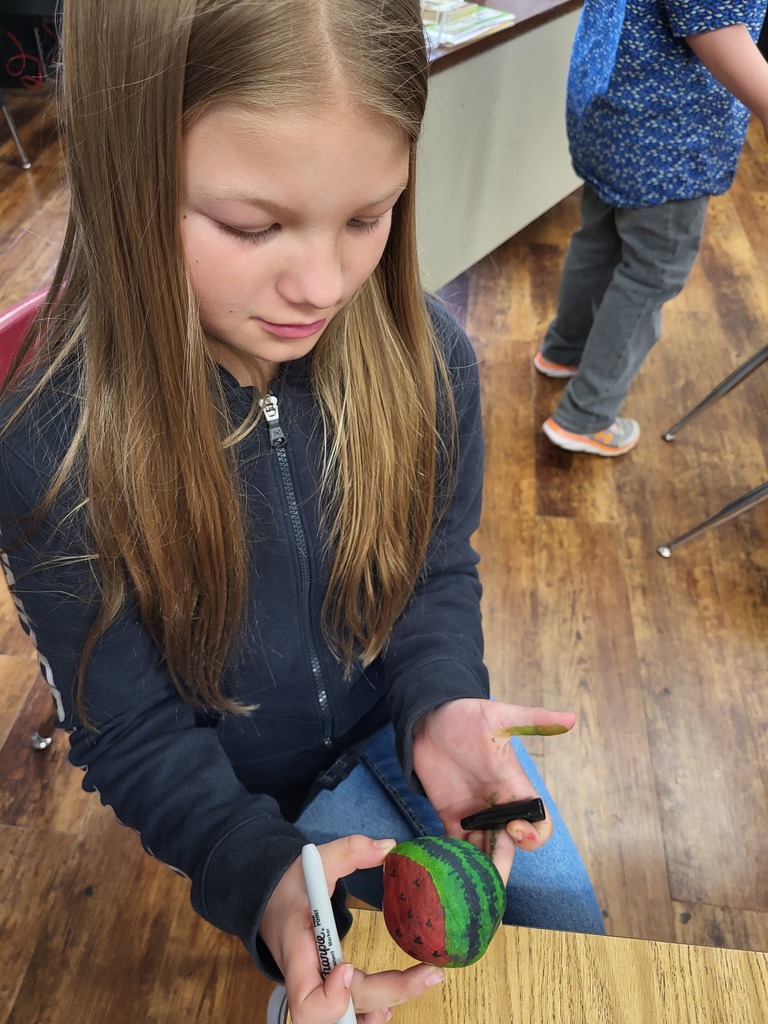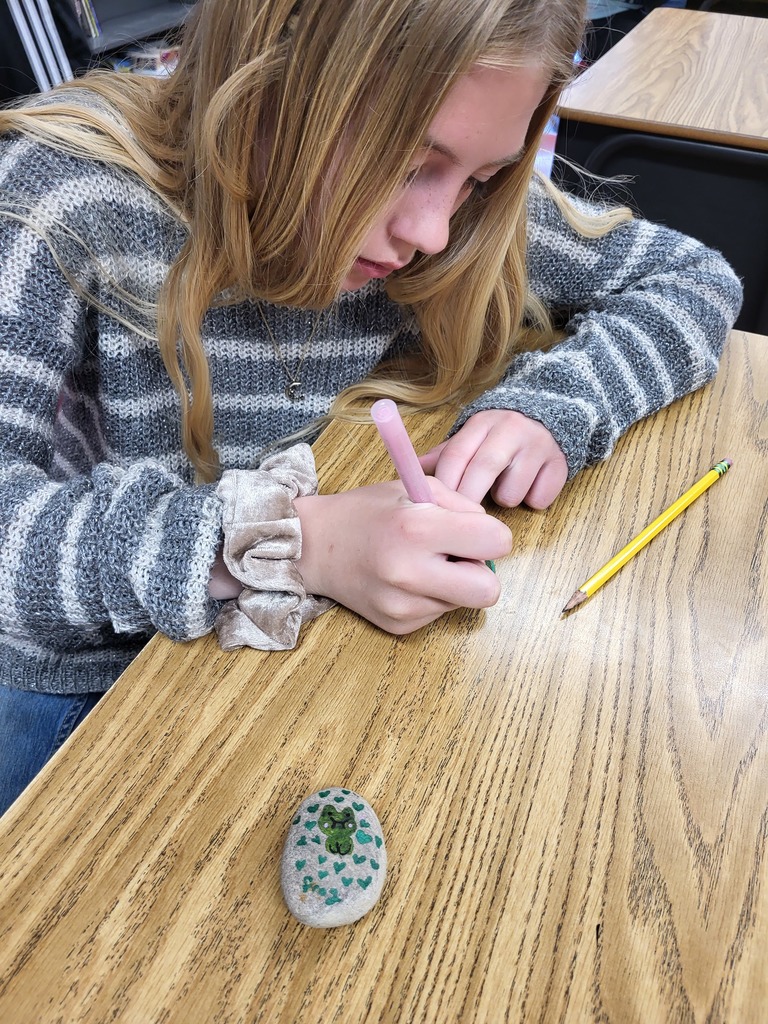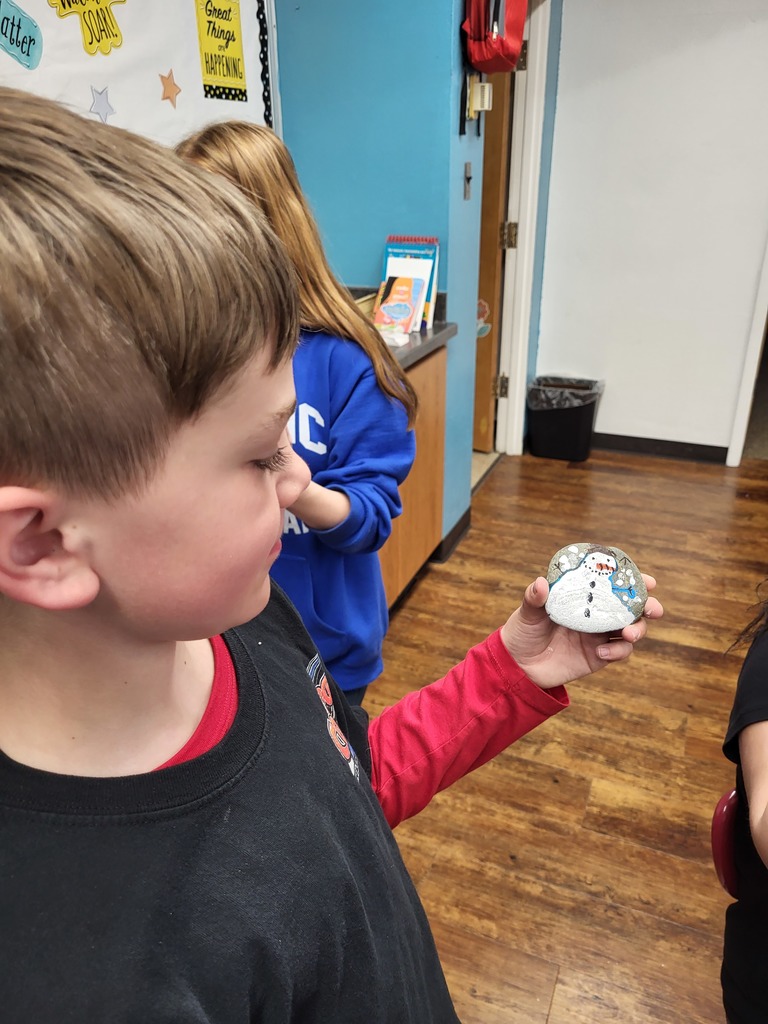 My favorite people call me Mrs. Richmond! What a wonderful year it has been! Happy last week of school, CLASS OF 2030.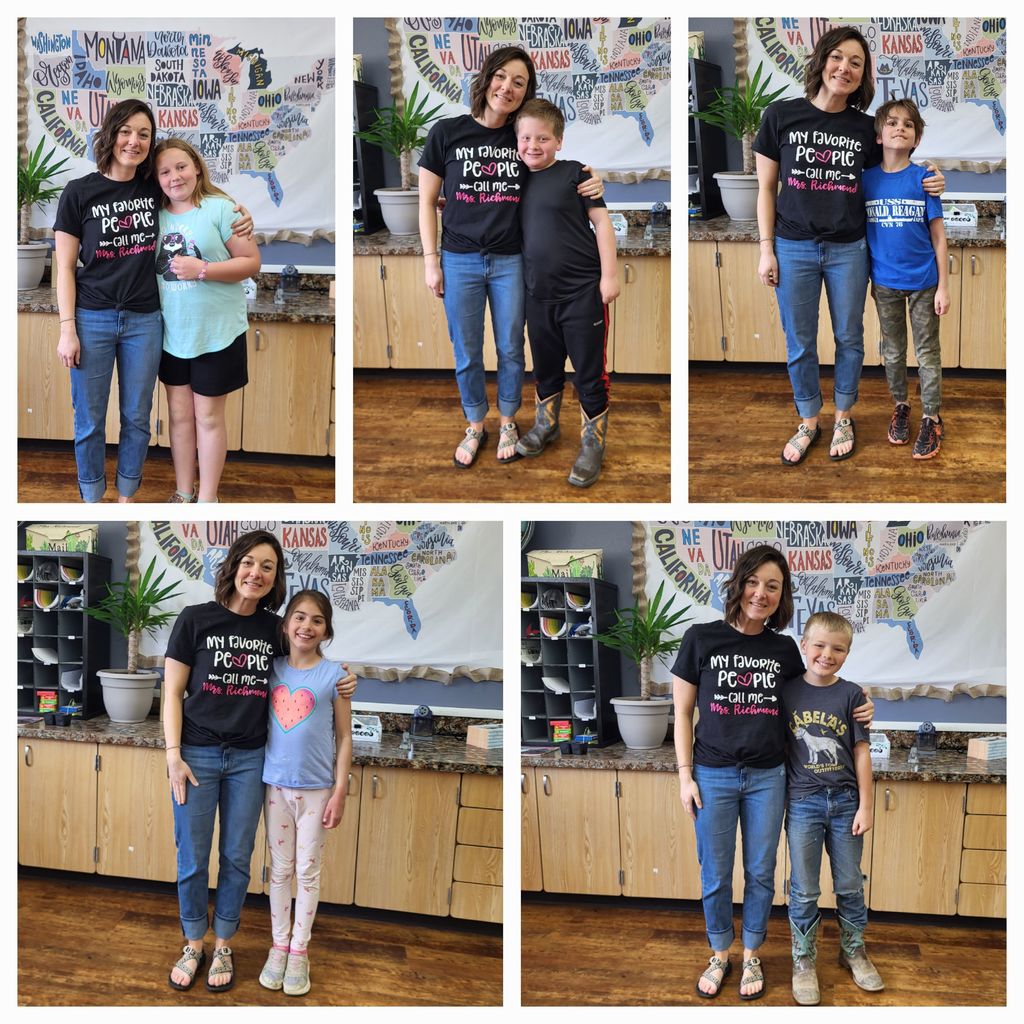 Town Clean Up Sunburst Schools Kindergarten-12th grade will be having town clean up on Monday, May 23rd, at 2pm. Please send students to school with some work gloves to help pick up trash to beautify our community!